Durlston Castle – Looking out over the sea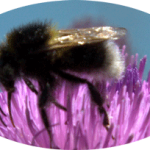 Originally posted: 31-03-14:
Sea, sun, and a beauuuutiful walk. This is a place to really get back to a natural view, no huge buildings apart from the castle. I can imagine the recent winter gales being "interesting"!
However – make a point of getting up there and take a walk along the south west coastal path. It is beautiful!
Save