Reading some websites CAN be VERY tricky when "trendy" design is to have a poor distinction between text and background – don't fall into this trap and have people leaving your pages because they just can't READ them! Some photographers can also be "guilty" of this!!
An example that I did on another site I was sent to.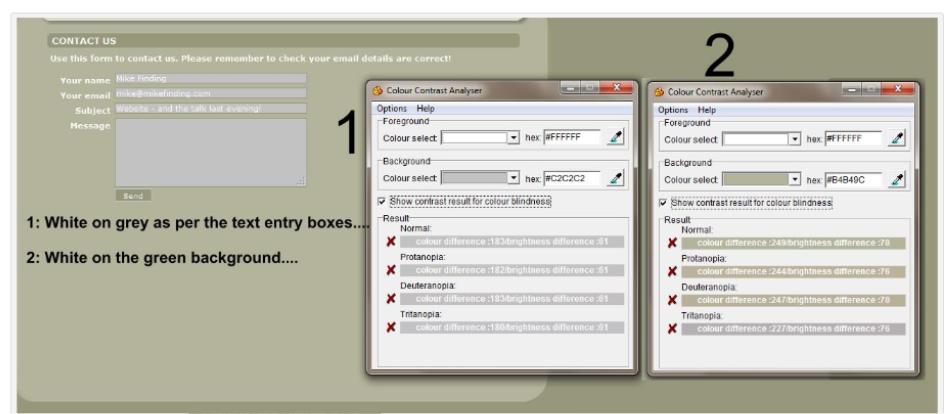 Try using this Colour Analyser tool to make reading easier!
For more full details on these neat little tools click the link here to Vision Australia