October 27th – the day before the Storm!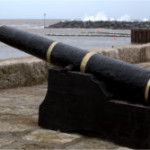 What to do on a Sunday afternoon – the weather is set to be a "bit rough" and the work in hand was not beckoning to be dealt with! Anyway – it was Sunday…
Well, it WAS blowing up and I had said that I was going to get a rough sea shot of SOME kind before too long. I suggested that I would go to West Bay (or Broadchurch, as it's become known!) and take a walk along the access prom past the harbour and just past the "Broadchurch Police Station" area! That's a place we strolled on slightly inclement days with a few good water shots. So that was my "plan" such as it was.
Well, a short while later my lady said she would come with me, so off we set. I said as we got near to Bridport "Through the town or round the bypass?"
"Where are you going ? West Bay is round the bypass"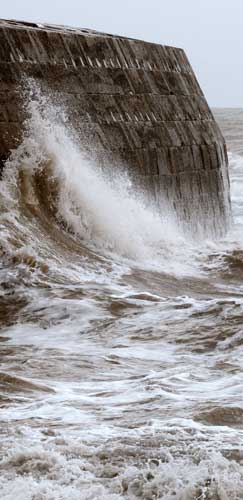 "Ah yes – but you're with me and if you're with me we can go to Lyme. I KNOW you love it down there!"
So – that's where we ended up.
The sea was definitely building up. The Cobb was shut off and it was rougher than we had seen all summer. So we went out onto the west pebble beach and took a few shots of the sea and the Cobb.
Once done there we wandered off back towards the Prom and I set off over to the east harbour wall, just wondering if it was any good for the rough sea shots. It was a bit tame to say the least.
I got chatting to a guy who was also out and had passed me on the other beach. "Got some good photos?" he said….in an American accent. I said I thought I had a few in the bag and added a tad cheekily, I guess "You're not a native of these parts?"
"Ah yes, I still have my accent!"
Well – basically he is an American living and working over here and based over the bay in Charmouth with his family. "I make camera cases – in real leather."
We chatted on a while longer and he then moved off and I went over to meet my lady.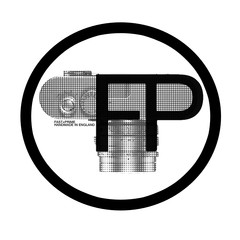 It turns out, assuming I have the web address correct, that the gentleman I met is Neal Simons of Fast & Prime Hand Made In England. Go take a look at his work – it is just beautiful.
Ok – why were we here in Lyme, to get a few shots of the rough seas! On our way back to the car there was another photographer out there – in fact I had not seen so many out on the beach as there were this afternoon. The thing that made this guy stand out – his lady was walking a few steps behind, huddled into a big coat looking thoroughly cold and fed up!
Luckily my lady likes walking around Lyme Regis as well!
[meteor_slideshow slideshow="lyme-regis-before-the-storm"]