Keep your Camera with you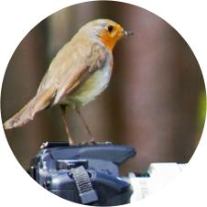 Wildlife and nature photography. I love seeing the pictures that people are able to capture.
Being in the right place at the right time can be a matter of luck! But be prepared and make sure you have that camera with you. THAT way you make sure luck is on your side!
At the time of writing this (December 2011), there are two program series' on BBC TV – Springwatch and Autumnwatch.
The team are ask to be sent photographs from the public, and they have some beautiful work in there. Hopefully these links are still available when you read this! I will keep an eye on it…
Keep up to date with these programs each year if this topic is of interest – the recent 2013 Springwatch was a classic!
From there the Flikr Album for Autumnwatch is just a click away – right here.
Take time to watch programs like this just to see what other people can make happen for themselves. Then just go out and "have a go"
Watch out for ANY photo related programs and just absorb the content. It can be very inspirational!
So – keep your camera with you – at all times!