What is Aperture? Aperture is a hole in the camera. Isn't it?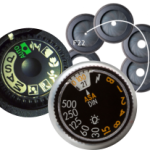 DSLR photography tips and the way to use a camera to the best results possible.
Many times I have heard folks say "what on earth is aperture?" Or "what setting do I use?"
Photography Tutorial – FIRST Lesson! What is Aperture ?
Nowadays most point and shoot cameras can do the whole thing automatically – that's great. But if a bit more creativity and trouble is required – we need to know what Aperture is and what it does.
Using a DSLR camera is rather different to a point and shoot or mobile phone type camera. The number of dials and settings that are available have, I think, seemed to increase with the digital technology! Getting your head round the settings can be a bit daunting, but a read of instructions (imperative in my humble opinion!!) and watching useful videos can help a great deal.
I have looked for useful videos to help.
I found a video set that I think explains aperture for DSLR Photography really well – so please take a look at the one below as lesson number one.
Take a look at this guy's video tutorials on his YouTube channel