Stonehenge Visit – May 2012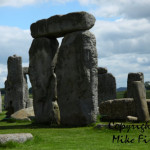 Back in May 2012 we decided it was about time that we took a look at one of the iconic landmarks in the UK – Stonehenge. Having not been there for many years, it was a good opportunity to "catch up" with a bit of our to-do list!
Having driven for a courtesy car company based in Weymouth, I have often "been in the area" of the henge, but not visited since WAY back in my childhood… Driving past on the A303 it was evident that Stonehenge was a well visited monument.
We had NO idea how well visited!
Setting off and driving up through the Dorset countryside the weather was beautiful – we couldn't have picked a better day. Driving up past our old farm on the Higher Shaftesbury road I suddenly decided to pop in to take a photo of the old homestead!
From there we drove on towards Shaftesbury and over the "top of Dorset" and past Compton Abbas Airfield. The views around this area are stunning and I really am not sure that my photo does it justice – but it's good for a memory!
From there on to Shaftesbury and out onto the Wiltshire borders and the A303….then on to Stonehenge
The drive was beautiful, traffic not too heavy and memories of family visits to cousins up in the middle of Wiltshire came on back in!
We reach Stonehenge late morning to be met with a huge carpark full of cars and dozens of coaches! People of ALL nationalities were queuing to enter the visitor centre and ticket booths. Cameras were in full evidence – from the humble mobile phone right up to the DSLR level. People asking others they had no way of knowing personally "Please take a photo of me" – in front of the stones!!
Well – we had arrived so it would be wrong not to follow in and walk round the stones, but gone are the days when you can walk right up to them now!
Taking a photo with no one else in it is virtually impossible now, but I think we managed a couple that worked …. sort of!!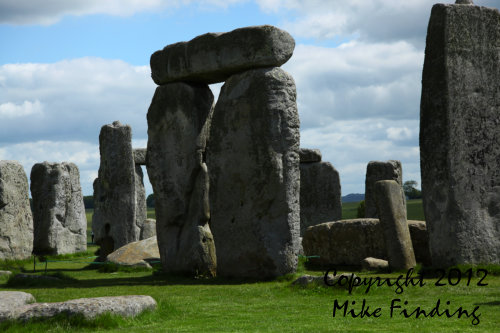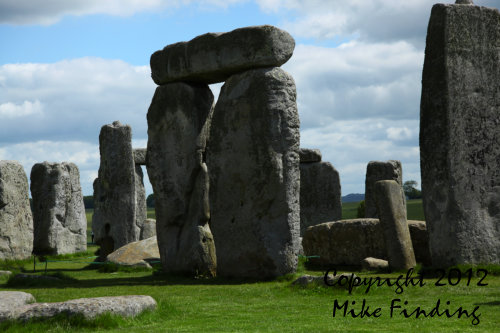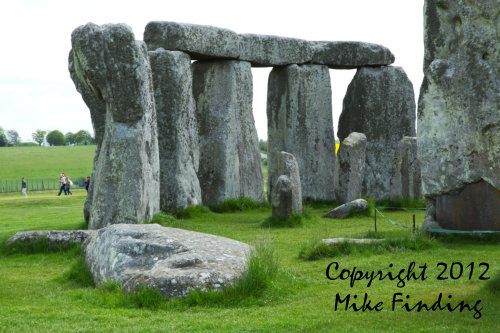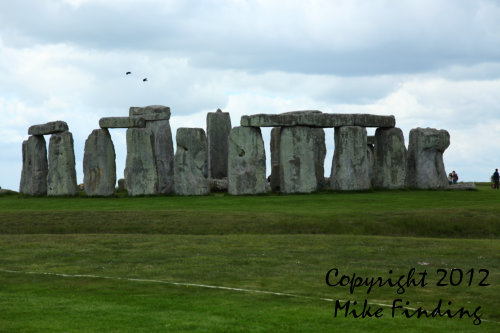 Stonehenge "Notes".
Stonehenge is a prehistoric monument in the English county of Wiltshire, about 2 miles west of Amesbury and 8 miles north of Salisbury. Wikipedia
Construction started: 2600 BC
Opened: 2400 BC
Address: A344 Road, Amesbury, Wiltshire SP4 7DE
Architectural style: Prehistoric Britain
Owner: Edward Seymour, 1st Duke of Somerset