The WordPress editor area for the Google Document Embedder – rough example!!
After installing the plugin – the embedder link is top right of the formatting area.
Place the curser in the area you want the document "embedded".
Click the G link shown below
Paste the PDF media URL into the box that comes up, in the area shown below. Click "Show Download Link" if you wish it to be available for download.
Click Insert
Should be done….
The line of code showing below the formatting editor is the format that should show when complete. This can be done in either Visual or Text mode in the post / page editor………….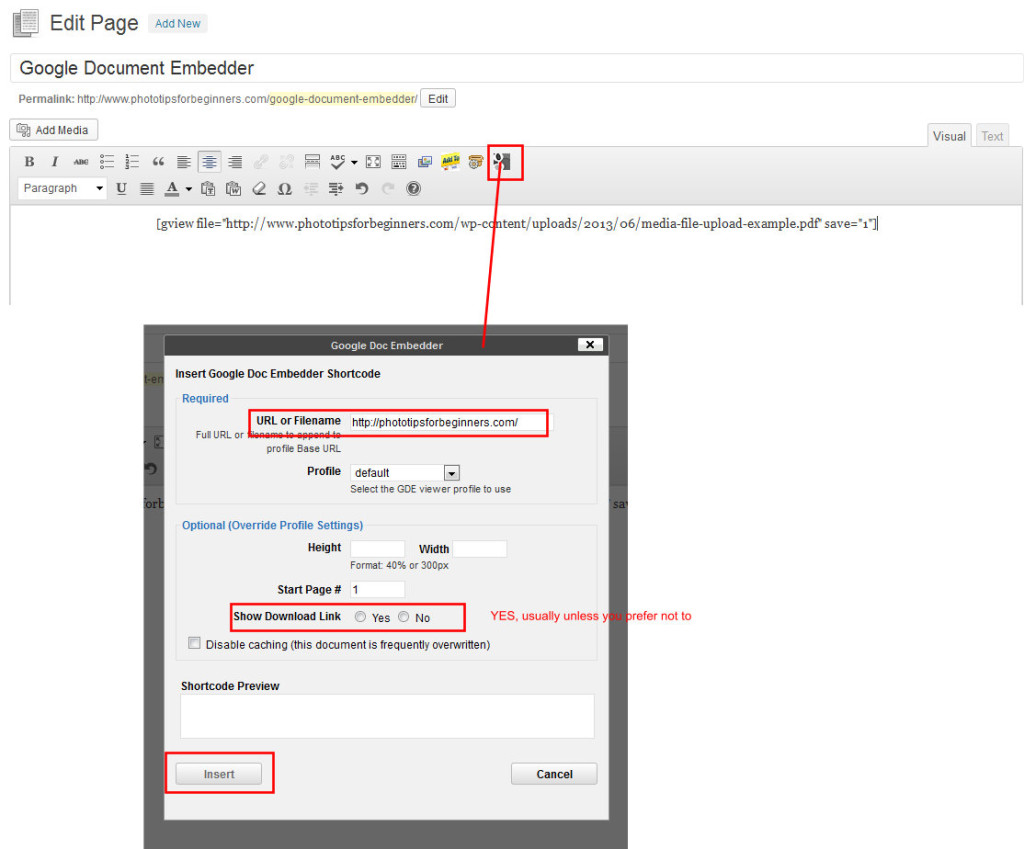 A PDF embedded, showing the media file URL: