And Finally Phil Collins – Exmouth Pavilion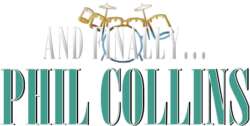 Notice
: Trying to get property of non-object in
/home2/mikedfanimal/public_html/wp-includes/link-template.php
on line
347
Friday 15th November – a big thank you to Mr Tom Lark of And Finally Phil Collins' DB Horns, horn section!!
Many thanks for your invite – it's been a while since we saw the show and an excellent evening was had by all! The Exmouth Pavilion is a superb venue and it appeared to be that everyone in the audience was up and dancing by the end of the show!
I was allowed to take a few photographs to get my eye back in – it's been a while since the camera was out and in use!!
A few photos below – I have more and could well add to this slideshow!