The DMG Dorset Hedgehog Conference is fast approaching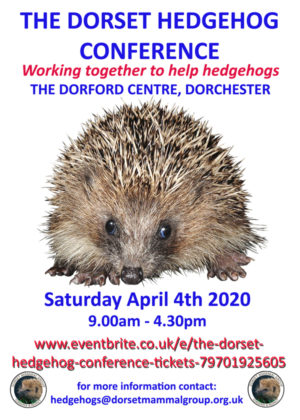 Dear Hedgehog Enthusiasts,
You may recall that before Christmas I emailed you asking for help with publicising the Dorset Mammal Group's forthcoming Hedgehog Conference. The conference is aimed at a national audience & as you can appreciate, is an ambitious undertaking. So far all the organisation has been done by just 3 people, but more support is now needed, which is why I am forwarding Susy's email below. I know some of you responded to my previous email & I would like to thank those of you who were able to publicise the conference on your Facebook page or however else you helped.
However, we need yet more local publicity. I already have some weatherproof A2 size posters on order & plan to fasten them to railings around town, but we need everyone to use their personal / local networks to actively promote the conference. As Susy says, there are some really good, nationally known speakers & people will also hear what is going on locally, so it will be a great day out. I'm hoping that if we all print out a couple of posters & display them in a window or whatever it will help raise the profile of the conference, as well as bending the ear of all our friends & acquaintances. If everyone is proactive & uses all their personal networks, we should have a sell out!
If you can help Susy with baking cakes, please reply to her directly.
Kind regards & thanks
Linda
Linda Poulsen, Hedgehog Friendly Dorchester
===============================================================================
Subject: Dorset Hedgehog Conference
Dear Dorset Hedgehog Co-ordinators,
The DMG Dorset Hedgehog Conference is fast approaching. Most arrangements are in place; we are now sorting the final bits and pieces.
We are hoping that some of you might be able to help us by baking a cake or two for the day? A simple tray bake would be amazing. Could you let me know if you are able to help with baking a cake?
Also, please could you send another reminder to your group about the conference? At the moment there is a shortage of people from Dorset coming to the conference! Nigel and Hugh really are fantastic speakers and know their subject intimately, but have very different styles. For Dorset people it will be particularly interesting hearing from the Natural Environment Team and how they ensure that developers enhance sites for wildlife, not just mitigate.
Many thanks for any help you can offer.
Best wishes
Susy
===============================================================================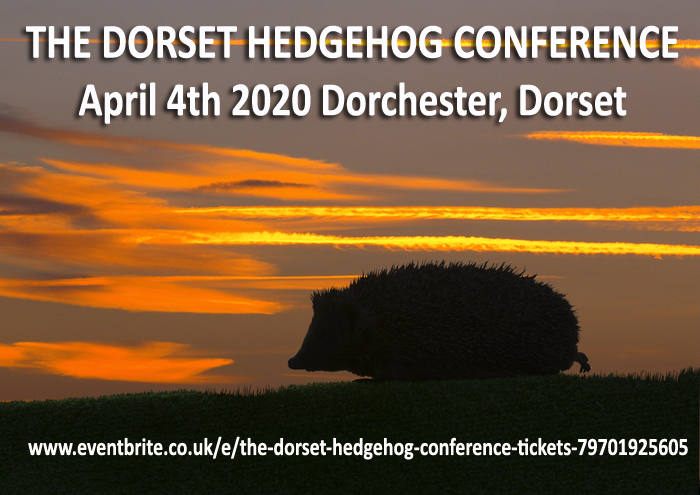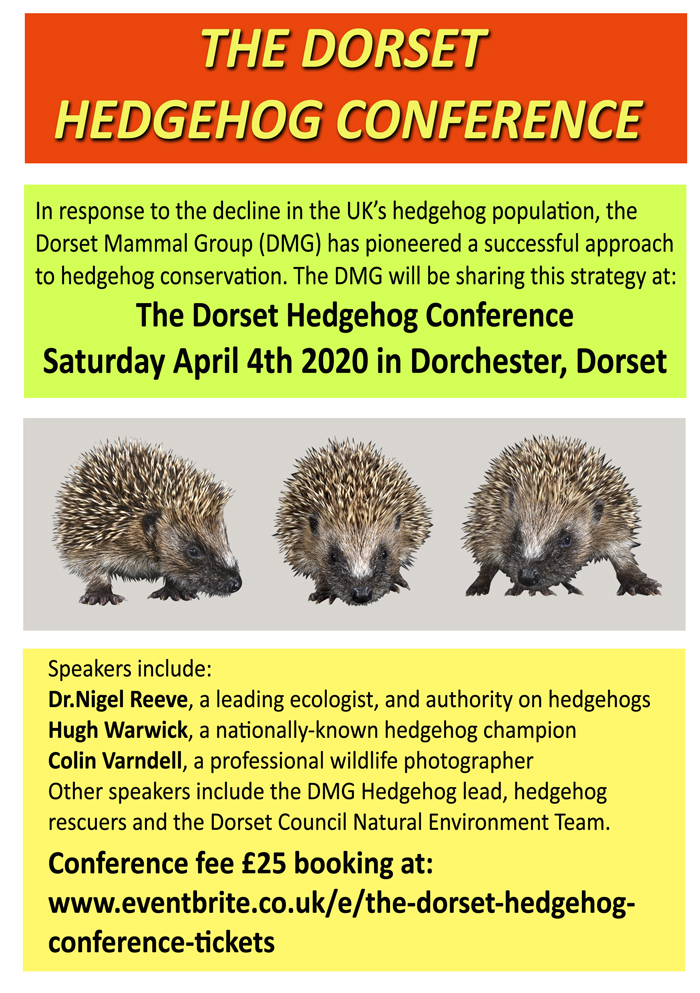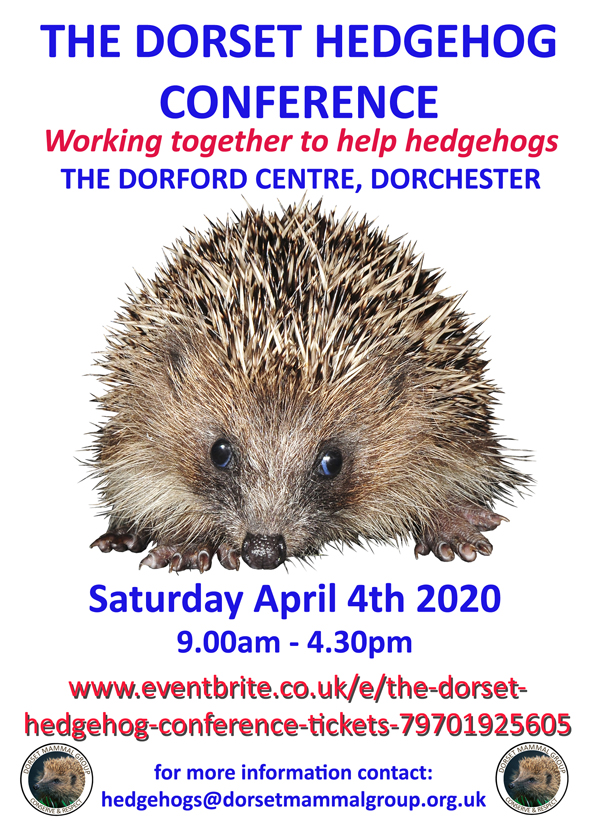 Download pdf – if required:
Hedgehog-Conference-PDF-Details